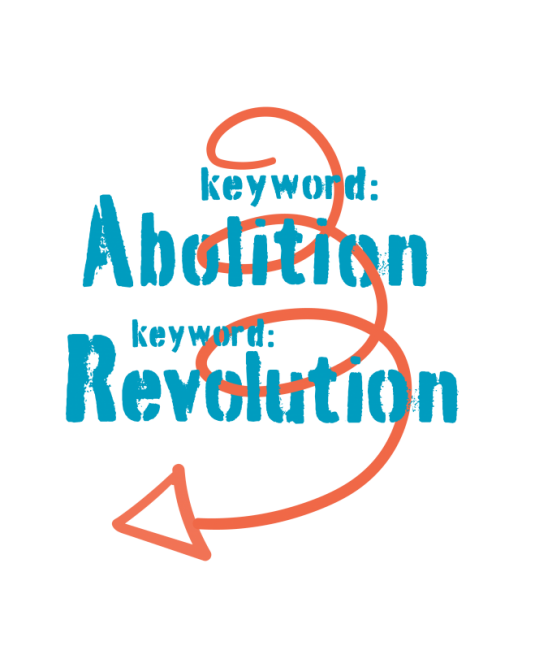 Introduction
Building knowledge and breaking barriers requires rigorous interrogation and examination of normative historical accounts until less discovered material truths are realized.
How can we move beyond a white colonial bias so words like revolution and abolition can be radically reenvisioned? How do the experiences of James Pennington, Angela Davis, and James Baldwin help us with this?
"But as I have said, the hour was come, and the man must act, or forever be a slave."
-James Pennington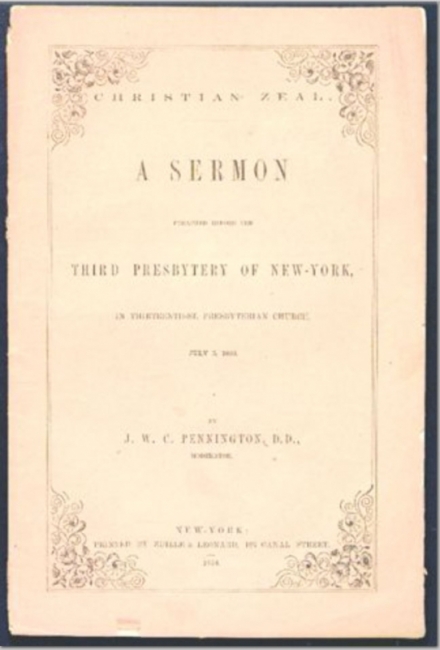 Pennington freed himself from slavery on October 29, 1827 at the age of 19. Under slavery he worked as a blacksmith and mason.
He became a leader in the movement to abolish slavery, was honored with a Ph.D. in divinity by the University of Heidelberg, and served as a Presbyterian minister.
He also attended Yale, but under the condition he was not to speak in any class because he was not white.
His memoir, The Fugitive Blacksmith, and other artifacts about his life and work can be found in the Presbyterian Historical Society archives.
James Pennington in the Archives
"[Prison] relieves us of the responsibility of seriously engaging with the problems of our society, especially those produced by racism and, increasingly, global capitalism." -Angela Davis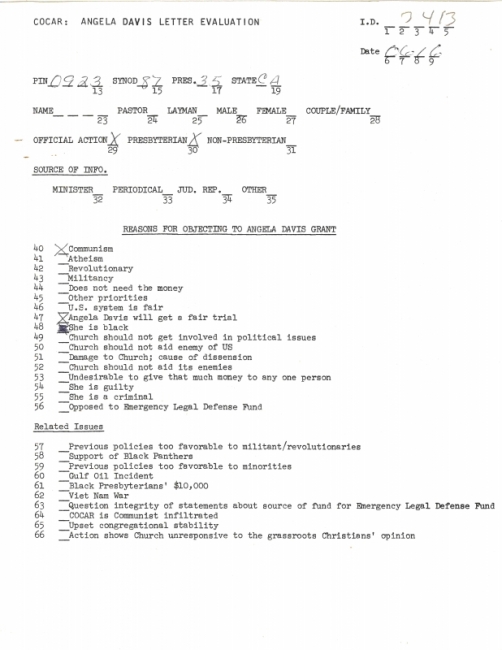 Davis is a prison abolitionist, communist, former political prisoner, activist, feminist, and scholar.
In 1970, white Presbyterian Americans protested a Presbyterian church donation to her legal fund because of her politics, race, and militancy.
PHS materials demonstrate how Davis came to be known as a problem under various labels: "The Angela Davis Incident," "The Angela Davis Situation," "The Angela Davis Affair," "The Angela Davis Matter," and "The Angela Davis Debate."
A group of Black Presbyterian ministers raised money to reimburse the church's treasury to curb the outcry and demonization of her by the church. Coretta Scott King referred to this kind of mistreatment, in general, as "triple bigotry"—based on race, gender, and politics.
"No one in Christendom appears seriously to be frightened by the operation and the nature of white power." -James Baldwin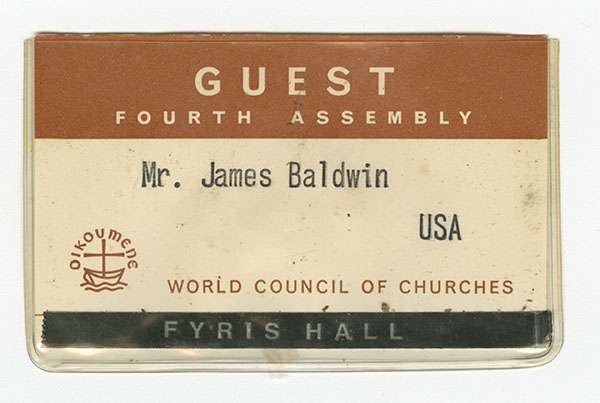 Baldwin was critical of Christianity and the United States' anti-communist agenda. He was interested in how that sentiment props up white supremacy, racism, and power. On July 7, 1968, he stood in for Martin Luther King, Jr. three months after King's assassination to deliver a speech entitled, "White Racism and the World Community," at the World Council of Churches event in Uppsala, Sweden.
He discussed Kwame Torre's political development, observing his transition from, "petitioner to revolutionary," in relation to the idea of self-determination, Black power, and white power. Listen to the speech here.